Episodes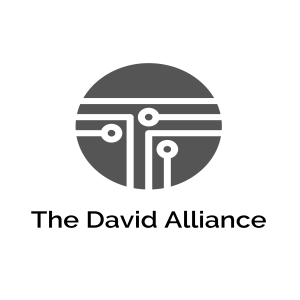 Wednesday Jan 11, 2023
Wednesday Jan 11, 2023
Wake the Faith up Slayer… This is Garth Heckman with the David Alliance and you can reach me at
Brought to you by wellbuiltbody.com Gym Apparel for men and women that rocks and shocks and ain't for everybody - but just might be for you. wellbuiltbody.com
The 75 Skills Every Man Should Master
By Tom Chiarella
46. Tell a woman's dress size.

47. Recite one poem from memory. Here you go: 
51. Build a campfire.
52. Step into a job no one wants to do.
59. Write a thank-you note.
69. Tie a knot.
 - Pray in public - I don't mean like the hypocrite who prayed to impress others, but rather the prayer where you see someone who needs healing, encouragement, in a group setting where there is a need..
My wife God bless her is not a "pray in public person", she will tell you that she did not marry a pastor to be a pastors wife. She just wants to be my wife… and she takes very good care of me. She always says I am her ministry… Love it. I have seen people in groups, bible studies, women's groups etc… ask my wife to pray and she will confidently say "no thank you". Now before you judge her, I have also seen her pray for people in public, even lay her hands on them… to her prayer is very intimate and private- and she will pray in public if it is a God thing…. great- but I know many men can pray in public if they use rhetoric or religious verbiage - but can you pray publicly with intimacy and without intimidation. 
1. Jesus Prayed Regularly.
2. Jesus Prayed Biblically.
3. Jesus Prayed Confidently.
Jesus prayed publicly 
 - Hug and kiss those you love in public
Starts at home in front of your kids…
Kiss your loved ones good bye, hello, or just to say i love you. Dads kiss your boys on the cheek, your daughters on the lips or the cheek. Kiss your wives in public, kiss your parents who are aging. 
Do you want to build confidence in your relationships? Build a healthy solid relational self esteem? Be affectionate in public and not just in the bedroom or alone in the kitchen. 
 - Be the only one: be willing to speak out in a crowd, business mtg, water cooler chat.
Speaking up is when you communicate publicly, assertively, and honestly for the rights and needs of yourself and others. It is at the root of all social change, including within organizations. For many of us, it's easier to advocate for others than it is to speak up for ourselves.
If you do anything enough, it gets easier and you get bater at it. 
look Peter spoke out… he did great. You are the son of God… and a few minutes later he spoke out and got rebuked… but he got better… he preached in front those who came to mock them for speaking in tongues…