Episodes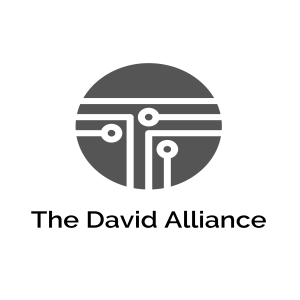 Wednesday Nov 23, 2022
Wednesday Nov 23, 2022
Wake the Faith up Slayer… This is Garth Heckman with the David Alliance and you can reach me at
Brought to you by wellbuiltbody.com Gym Apparel for men and women that rocks and shocks and ain't for everybody - but just might be for you. wellbuiltbody.com
1 These. 5:16-18 Rejoice always, pray continually, give thanks in all circumstances; for this is God's will for you in Christ Jesus.
Scientists conducted a study in 2008 to measure the brain activity of people thinking and feeling gratitude. That would be thankfulness. 
What they found was "that gratitude causes synchronized activation in multiple brain regions, and lights up parts of the brain's reward pathways and the hypothalamus. In short, gratitude can boost neurotransmitter serotonin and activate the brain stem to produce dopamine." Dopamine is our brain's pleasure chemical.
Practicing gratitude and positive thinking on a daily basis throughout the year can change your brain and your life! The same area of the brain that controls emotions and behavior also controls higher-order thinking skills like focus and attention. A person's ability to analyze information can greatly benefit from keeping the brain happy through positive thinking and gratitude. Dopamine is our brain's pleasure chemical. The more we think positive, grateful thoughts, the healthier and happier we feel.
Maybe scripture has something here when it says give thanks in all circumstances… But seriously - all as in everything, as in even the bad? 
Look I am no superhero, but I have had my fair share of bad days. Broken neck… barefoot water skiing out of my life forever- and it was my life.
My Fiancé broke up with me - and she was my life.
Arms paralyzed - could not hold my new born son
Bankruptcy
Cancer
Cancer
Brain tumor
Failed church plant
Sisters brutal fight with alcoholism ending in her premature death
My Son now recently having his "Christian" wife walk out on him
My other son battling his demons with drugs, the law, crime…
My wife battling depression and chronic back disability
and trust me I could go on and on… but in everything give thanks. It does a body good, and in fact it does a body soul and spirit good.
In giving thanks to God in all things I am admitting we live in a sinful world, but that God is still ultimately in control and worth serving regardless of circumstances. and as verse 18 says, for this is Gods will for you.
He wants us to proclaim to the fallen world, to the sinful world and to the demonic world that he is worthy to be praised… so that we also prove his worth in our life and our tongue regardless of what is going on. Is God worthy of praise and thanksgiving… just watch me! 
And what happens? in v. 19 it says you will not quench the spirit, it means you will have Gods spirit in greater form in your life by giving thanks… because what is the secret of thanksgiving in hard times????? it is the ultimate act of faith… and his spirit shows up big time! Through faith we move mountains, through faith we heal the sick, we see financial blessings, through faith we see revivals…
Think Thanks, in all things!