Episodes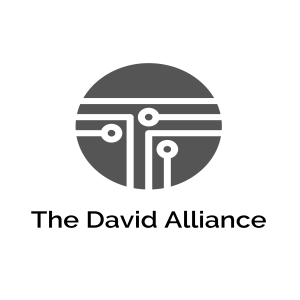 Tuesday Nov 29, 2022
Tuesday Nov 29, 2022
Wake the Faith up Slayer… This is Garth Heckman with the David Alliance and you can reach me at
Brought to you by wellbuiltbody.com Gym Apparel for men and women that rocks and shocks and ain't for everybody - but just might be for you. wellbuiltbody.com
I still remember playing in the summer as a kid in the back yard… sweaty, grass stained, sun boiling down on you… and when I was just about to fall over dead, I would run to the garden hose and turn that sucker on… I would hand it to my friend to drink first… and it would be the water that had sat in the hose… warm, sometimes even hot… Grosss
But that water that came out a minute later… AAHHHHHH ice cold garden hose water… nothing better. 
YOu might be a redneck if…
You might be a LWC lukewarm Christian if…
You love Worship on Sundays but you don't worship during the week.
You love a great sermon, but it does not move you to do anything that week.
You are so incredibly thankful for Gods grace, but you are not convicted about your sinning.
You never seem to be able to tithe 10% but you always seem to have money for pandora, Netflix, Starbucks, a movie, dinner with friends, the newest iPhone and or your phone bill.
You can see a phony miles away but you are not moved an inch by your own hypocrisy. 
You never seem to have time for Church, but you would never miss the game, or Tonyas birthday party or the gym.
You believe everyone should know Christ, but you have never ever ever led anyone to Christ… well… because its just not your spiritual gift. 
You find it easier to beg God or even blame God than to simply be thankful for his death on the cross for you… his amazing love just seems trifle. 
You are mad because Jesus super sauce, steroid injection Jesus, the magic genie Jesus doesn't seem to work at blessing you and making your life fall in line with your desires. 
You would definitely draw the line at actually moving to another country to be a missionary… I mean don't those people have missionaries already? uh, unless it was Hawaii because I hear lots of those people still need Jesus. 
You are thinking of bailing on your marriage because I didn't realize it was going to be this hard and that I would have to work at it and besides my partner is not who I thought they were…. "you want me to pray about it???? thats not gonna help. 
You find it easier to jump on the bandwagon of social causes, and political agendas and the latest media soap box… be it BLM, save the planet, baby seals, whales, prairie grass, vegan, pro abortion/ women rights, defund the police, anti trump, the unfairness of the work world…. or whomever media starlet stands up against the crowd… how dare them think for themselves… anyway, you are more empowered by that than by the simple commandment go into all the world and preach the gospel. 
You know why you are lukewarm? Rev. 3:16 you are neither hot nor cold, you are lukewarm so I will vomit you out of my mouth.
You can do your own study on that verse if you don't believe me, but this is what this means.
You are lukewarm… you are just like everybody else. So either Get hot and heal people the the power of the Holy Spirit or get cold and refresh them with the Holy spirit… but please don't be like everyone else.