Episodes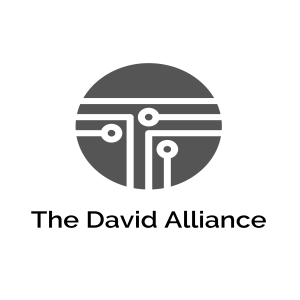 Wednesday Nov 30, 2022
Wednesday Nov 30, 2022
Wake the Faith up Slayer… This is Garth Heckman with the David Alliance and you can reach me at
Brought to you by wellbuiltbody.com Gym Apparel for men and women that rocks and shocks and ain't for everybody - but just might be for you. wellbuiltbody.com
Ethan Supplee the overweight obese actor in remember the titans… he has lost well over 200 pounds and not just lost weight he has become a certified gym junkie hard core! He posts on twitter and instagram his workouts and then tags this line to it… KILL THE TWIN. 
What does he mean by that? He means kill the guy you used to be so the guy you want to be can live. 
Do you want to be the thermometer… you become who you are with. They have no spiritual hunger, you have no spiritual hunger, they have no discipline, you have no real discipline, they don't take care of their bodies, you don't take care of your body, they talk crass and void of spiritual substance and you fall in line, because you are a thermometer rather than be the thermostat. Look when I go to my parents house they have the heat on in the summer… well at least it feels that way. But I don't get to change it… If I wanna get cooled down I go for a drive and go get some donuts, or coffee or just meander a bookstore. They set the temperature and I eater like it or I don't. But they aint changing it. If people are going to separate themselves from me, its because I make them uncomfortable… I am the thermometer, I do not nor will I ever change my temperature for them.
Look you can be a chameleon or a Chrysalis. One changes color to match its environment the other finds an environment that will force it to change. DON'T MISS THE POINT, YOU GET TO CHOOSE!  
Choose who you want to be. Be specific, picture who you are. I have a little slogan that I say to myself. Blue bible, blue suit, blue music, blue balls, blue skies… I won't go into detail but it is a slogan that continually reminds me of who I choose to be OR RATHER who I choose to go after… that is the picture in my mind, in my prayer life and in my goals and actions… that choice of who I am becoming. 
I even picture what my life will be like when everything lines up with my vision. The types of sermons I will preach with the authority I will have, the places i will speak, the car I will drive, the conversations I will have with my grandkids, the manifestations of God I will have… I can even taste it… even smell it I picture it so detailed. I see myself with a more intimate relationship with jesus than I have ever had. 
Without a vision the people perish. 
Chose ye this day whom you will serve, choose this day the picture you want to be. 
Will it be hard? Of course, I know there is a cross to carry, but I will carry it. Oh my twin wants me to put it down and take the easy road… but I can't do that because that is not the vision I have. I have already envisioned hard times, and problems, but I also envision myself overcoming them. So I embrace the hardships knowing I am actually embracing the process and the testimony that will come with it. 
I have chose to listen intently to Gods voice and do what he says so that I can be who he wants me to be and so that I can do what he wants me to do. 
Remember Peter… he was a man of action, bold, timid, loudmouthed, tempered, and a quitter. He was willing to walk through the fire for jesus… well until it got hot. Then he bailed, in fact he made so many bad choices the last few days of Jesus before he died and after he died, he decided to go back to his former self, his former vision… he went back to fishing… his old life. But Jesus calls him out on the beach. He says Peter do you love me? he asks Peter 3 times and Peter gets a little testy.. he says Jesus you know all things you know I love you. And Jesus says than choose your future… actually he said Feed my sheep. But that is exactly what he meant. Yo Pete you were meant for a different life, a different vision, you we're meant to go through the fire and stand like a rock, remember? Now put away your old life and feed my sheep. That is your vision, your calling.
What have you chosen to be? is it what God is calling you to be? Remember you don't just fall into it, its a choice. Kill the twin for the win!