Episodes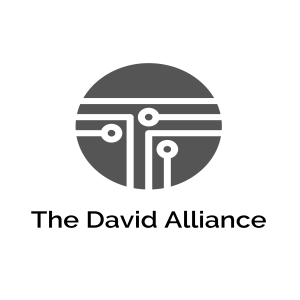 Thursday Dec 08, 2022
Thursday Dec 08, 2022
Wake the Faith up Slayer… This is Garth Heckman with the David Alliance and you can reach me at
!Garth5150!
Brought to you by wellbuiltbody.com Gym Apparel for men and women that rocks and shocks and ain't for everybody - but just might be for you. wellbuiltbody.com
in 1978 Giovanni D'Arco of Italy was sitting comfortably by her fireplace when a spark jumped out and caught her clothes on fire… tearing them off she dodged being severely burned… the irony is that her name in Italian actually means Joan of Arc… 
You do know how Joan of Arc died right?
It only takes a spark to get a woman glowing… 
Im not here today to talk about martyrs, but rather the irony of life and following Christ. What do I mean? 
In life we all have pictures of what a Christian looks like. Or maybe more what a super Christian looks like… ok, I will simmer it down a little, just a solid Christian looks like. And my question would be what does he or she look like???
You know John the Baptist gave heavy warning to the messiahs coming. he even said he was unworthy to untie his sandals… He belted out and belittled the religious leaders of the day… saying Jesus would come with fire and power from the Holy Ghost.. Gods spirit himself. he ate locust, he ate honey, he wore a leather belt and camels hair… in the summer…. really? Thats a bad dduuude. People came out to see him, he shouted repent, you are a sinner, he challenged all…
he was totally the opposite of Jesus, In fact as Larry Osbourne points out in his book "Contrarains guide to knowing God" he said even Jesus and Johns disciples we're confused at who which what where… who is the one to follow, who is the right one? Who is living out the solid Christian walk per se'. 
Johns disciples came to Jesus and asked are you the one? 
and Jesus disciples came to him and asked how could this John Dude, be in his right mind.
But Jesus makes no bones about it… he says the Father is greatly pleased with John. 
Lets get back to irony right… Jesus said we will be greater than John… John said he was the least and shouldn't even take of Jesus sandals… Lets throw the apostle Paul in the mix… he is sooo arrogant he tells his audience to be like me… follow my example… 
So should we be like Peter, bold loud mouth, should we be like John and meek, mild and thought himself to be Gods favorite? Should we be young and naive and a little impetuous like Timothy? Should we be highly detailed like Luke… 
The irony is its not who you should be… it is truly about the fruit. Forget the pattern, forget the idol of the latest Christian talking head, Are you producing fruit? and if not, maybe its more about you trying to be somebody you are not. Look, if you know me you know I am a loud mouth, I am bold, mouthy, I can come across arrogant… but I believe (and with the help of my mentors and accountability partners) I am producing lasting fruit. Leading people to Christ, seeing healings and manifestations, disciplining people into full fledged followers of Christ.
Here is a simple prayer for today… god give me the freedom to be who you want me to be… and give me a piece of fruit to lead me… and by that I mean have peace and see fruit.