Episodes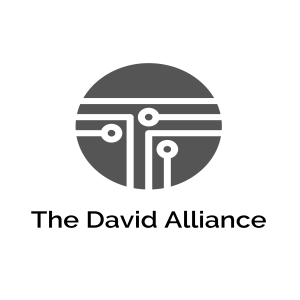 Wednesday Dec 07, 2022
Wednesday Dec 07, 2022
Wake the Faith up Slayer… This is Garth Heckman with the David Alliance and you can reach me at
!Garth5150!
Brought to you by wellbuiltbody.com Gym Apparel for men and women that rocks and shocks and ain't for everybody - but just might be for you. wellbuiltbody.com
Hypocrisy is the homage (reverence) that vice (evil) pays to virtue (righteousness)… ouch. So true. 
Hypocrisy versus life
You call me master and obey me not
YOu call me light and see me not
you call me the way and walk not
You call me life and desire me not
you call me wise and follow me not
you call me fair and love me not
you call me rich and ask me not
you call me eternal and seek me not
you call me gracious and trust me not
you call me mighty and honor me not
you call me just and fear me not
If I condemn you, blame me not. 
For I am the consequence of hypocrisy 
The problem isn't your hypocrisy… and the problem isn't my hypocrisy… the problem is that neither of us can see our own hypocrisy. As John Milton wrote in paradise lost (book 3) For neither man nor angel can discern Hypocrisy, it is the only evil that walks invisible except to God alone. 
A book came out years ago by Dan Kimball, I did not read it, but the title was they love Jesus, they just don't like the church. And I get it, and again I have not read it… I have heard Dan speak and he seems legit… but my thoughts on this are simple…
The world will hate us and love us at the same time for different reasons.
I stand for God and the world hates my views.
I love like God - i.e. give sacrificially to those in need, love the unlovable, pray and heal the outcast, seek out the sinner and love them even while they reject me… I love like God and they applaud me.
What I am talking about is, we are imperfect beings trying to serve and uphold a perfect love, a perfect message and a perfect example. Sounds somewhat unattainable… we are in a sense set up to be hypocritical with that goal in mind… yet that is the goal.
what should we do?
Here is the cure to hypocrisy… ready… its not hard.
Honesty + Openness + forgiveness 
If I am honest with myself and realize I am a hypocrite in many ways - THAT I DONT EVEN SEE, If I am open with others and without reservation let them know I blow it, I blew it, I will blow it again… and then simply ask then to forgive me and ask God to forgive me… you can't really be called a hypocrite if you follow that full equation. 
Oh sure you can still be hypocritical, we all are, but no one will label you an outright hypocrite - at least not any sane person. 
From straight talk counseling:
At the root of hypocrisy is fear and low self-esteem. We use hypocrisy to avoid looking at our shortcomings and figure out our part in it. It typically stems from a sincere belief that we should not be held to the same standards as others because we have better intentions. Our belief is juster, nobler, and sincerer.
I believe this to be accurate… but what does scripture say in return? 
Rom. 3:20Therefore no one will be justified in His sight by works of the law. For the law merely brings awareness of sin. i.e. hypocrisy 
23. For we all have sinned and fallen short of the glory of God
We are all hypocrites.
Next time your around people you are trying to win to Christ… be honest with them in a moment of vulnerability and tell them you are trying to represent Christ as best you can, and if they see any hypocrisy you would love for them to kindly point it out to you…
You may be surprised, when we are honest about our hypocrisy, it allows others to see theirs… and that is when they are open to the gospel.