Episodes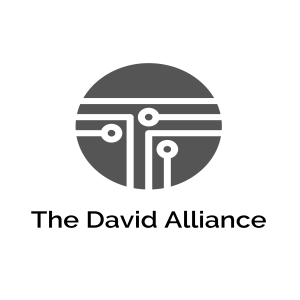 Tuesday Jan 10, 2023
Tuesday Jan 10, 2023
Wake the Faith up Slayer… This is Garth Heckman with the David Alliance and you can reach me at
Brought to you by wellbuiltbody.com Gym Apparel for men and women that rocks and shocks and ain't for everybody - but just might be for you. wellbuiltbody.com
The 75 Skills Every Man Should Master
By Tom Chiarella
(For tomorrow) January 10th…. you can mock, but you better live it!!!! Or you will be mocked greater! 
*He who preaches the greatest truths and does not live them is the greatest hypocrite! 
What skills should a man of God master?
First what is a man of God?
Man of God is a biblical title of respect applied to prophets and beloved religious leaders. The term appears 78 times in 72 verses of the Bible, in application to up to 13 individuals:
 - Share the gospel. How many who call themselves Christians actually share or proclaim the gospel? 
Well first of all only 60% of Christians feel they should. 40% feel like its not their business or right… IT could turn people off. uh… yea, like a big bloating corpse… a bag of rotting flesh… but we are still called to do it. Cor. 2:16
Look if you brag… ok, you don't even have to brag, but if you call yourself a Professional football player and you don't actually play on a team…
if you say you can outsell anyone
If you say you can bench 500 lbs
If you say you treat your wife like a queen…
If you can't back it up - you stink!
If you say you are a Christian… I am just not buying it if you don't actively share/proclaim the gospel. 
Lets be clear - you will probably go to heaven… but you won't earn any respect from me as a man of God. 
You know who is a man of God to me?
Luke Merrill
Mike Reilly
Tom Flahrety
Tom Alexander
You can't be around these guys for more than a day or so and you will hear them share the gospel with everyone and anyone. 
 - Know at least one topic really really well in scripture. 
If I asked you to teach me a topic in scripture… just one topic. Could you? You can pick the topic… judgment, love, righteousness, Moses… but have you climbed into your bible and consumed it to know everything you can on that subject? If someone called you out of the audience at church and said "hey we need you to kill 15 minutes while our speaker gets here…. could you do it? would you know enough about a topic you could teach it and then answer questions about it? 
 - Have a proven track record of never giving up. 
Prov. 24:16 for though the righteous fall seven times, they rise again, but the wicked stumble when calamity strikes.
What impresses me more than anything… literally anything - is someone who just will not give up. I have a friend who has started 7 or 8 businesses. Most people see him as flighty, or a failure or he can't finish what he started. NOT ME. I see him as a fighter, a winner, a soon to be millionaire. I admire and even want more of what he's got. 
People who succeed with little effort or who just win or have it handed to them… not impressed in the least, and actually feel a little sorry for them. A man may fall down 7 times, but he gets back up… notice it doesn't say that he finally never falls again, that he finally wins… not it just means he keeps getting back up. And by the way the number seven means forever… you never quit getting back up.