Episodes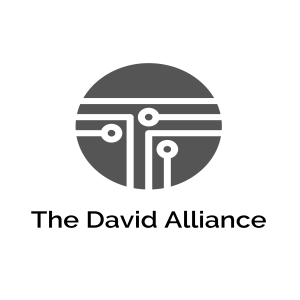 Monday Jan 09, 2023
Monday Jan 09, 2023
Wake the Faith up Slayer… This is Garth Heckman with the David Alliance and you can reach me at
Brought to you by wellbuiltbody.com Gym Apparel for men and women that rocks and shocks and ain't for everybody - but just might be for you. wellbuiltbody.com
The 75 Skills Every Man Should Master
By Tom Chiarella
What skills should a man of God master?
First what is a man of God?
Man of God is a biblical title of respect applied to prophets and beloved religious leaders. The term appears 78 times in 72 verses of the Bible, in application to up to 13 individuals:
1 Kings 18: 20-21
It happened at noon, that Elijah mocked them, and said, "Cry aloud; for he is a god. Either he is musing, or he has gone aside, or he is on a journey, or perhaps he sleeps and must be awakened."
PS. 115:4Their idols are silver and gold,
         The work of man's hands.
5They have mouths, but they cannot speak;
         They have eyes, but they cannot see;
6They have ears, but they cannot hear;
         They have noses, but they cannot smell;
7They have hands, but they cannot feel;
         They have feet, but they cannot walk;
         They cannot make a sound with their throat.
8Those who make them will become like them,
         Everyone who trusts in them.
Jeremiah 10:2 5"Like a scarecrow in a cucumber field are they,
         And they cannot speak;
         They must be carried,
         Because they cannot walk!
         Do not fear them,
         For they can do no harm,
         Nor can they do any good."
Acts 17:22 You worship an unknown God, you worship in ignorance. 
Matthew 7 Ridicule and Mock
3 Why do you look at the speck in your brother's eye, but fail to notice the beam in your own eye? 4How can you say to your brother, 'Let me take the speck out of your eye,' while there is still a beam in your own eye? 5You hypocrite! First take the beam out of your own eye, and then you will see clearly to remove the speck from your brother's eye. 6Do not give dogs what is holy; do not throw your pearls before swine. If you do, they may trample them under their feet, and then turn and tear you to pieces.…
Let me be completely blunt. In todays world we think that to be a man of God we have to know our bible inside and out, have supernatural powers flow from us, lead a ministry, be able to defend our faith, preach, teach, evangelize etc…. Bottom line- the world is so crapped out and pathetic that all you need to do to stand out like a man of God is be able to call out sin! Do it in humor, do it in love but just do it!