Episodes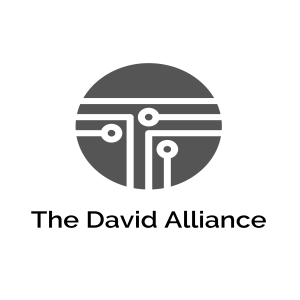 Thursday Jan 19, 2023
Thursday Jan 19, 2023
Wake the Faith up Slayer… This is Garth Heckman with the David Alliance and you can reach me at
Brought to you by wellbuiltbody.com Gym Apparel for men and women that rocks and shocks and ain't for everybody - but just might be for you. wellbuiltbody.com
When someone says 
I don't believe in hate speech - We shouldn't allow hate speech
What is hate speech?
Who gets to decide?
What if I hate broccoli? 
What if I hate America? 
You can't have freedom of speech without hate speech. If you won't allow hate speech than you don't believe in the truth. 
Now you might say hate speech is not always truth… yes your are correct, but it does show the true colors of those who speak it. It does show nuances of the problem…
And more often than not, hate speech clearly defines the truth in the opposite direction. 
For instance if you judge someone by their body shape… what do you know about them? 
NOTHING. NOT A THING.
You might say -well they are fat… but by who's definition?
You might assume they are slow… My Dad was smoked in Racquet ball by a short behemoth of a woman… smoked!
Well they over eat and have no discipline… When I go to my endocrinologist I see people who starve themselves and exercise every day and are obese.
When I see white people what do I know? 
They love America, life has been easier for them. They get access to things others don't get.
If I see aliens what do i know about them? 
NOT a THING! 
HATE SPEECH DEFINES WHO YOU ARE… NOT WHO YOU OR WHAT YOU HATE. 
Let me put it this way… when a couple comes into my office and start to share what the other person is doing wrong… that person could say "hey that sounds like hate speech - I won't put up with it"
Well first off. it might be the truth- and I can't help you unless I know the truth.
AND 
If it is hate speech than it will help me understand how to approach the counseling session and how to approach you. 
AND FINALLY… hate speech gives me a window into your soul, your past and what hurts and pains you may have encountered. 
If you have seen the movie good will hunting, you may remember one of the most powerful scenes is when the counselor "Shawn" played by Robin Williams tells Will Played by Matt Damon tells him its not his fault. Now the movie is set up with Will hating on everyone… but the counselor is smart enough to just let him roll and be who he is and vomit his emotions… until it finally breaks him.
Matt Damons hate speech in the movie gives the counselor great insight into the hurt he is experiencing. 
Why is this important? Well when sharing your faith you will come into contact with a lot of hate speech, attacks and false accusations. 
Jesus said to expect it - and love them back.
He didn't say… well if they get mean or hateful leave them alone…. but what about he said shake the dust off your feet and leave them be… Well this is before Jesus died and rose again and is actually called the limited commission, not the great commission. It is a topic for a whole other podcast, but for now - I think we can see Gods heart of going after the lost and rebellious in many more cases in scripture than just simply giving up on people. Back to the topic at hand… Hate speech. 
It also gives us a way to Know how to pray
And it shows me that I am hitting a nerve that might actually be a spiritual or demonic issue.
All in all, embrace there person who hates you, embrace the interaction. Love on them and let them see that you are not worried about wether or not they get your approval as much as you are worried about their soul and their eternity.