Episodes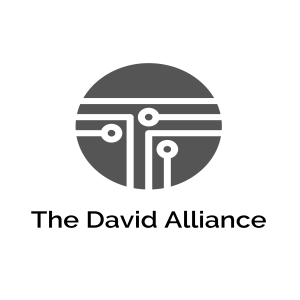 Monday Dec 05, 2022
Monday Dec 05, 2022
Wake the Faith up Slayer… This is Garth Heckman with the David Alliance and you can reach me at
!Garth5150!
Brought to you by wellbuiltbody.com Gym Apparel for men and women that rocks and shocks and ain't for everybody - but just might be for you. wellbuiltbody.com
The only thing necessary for the triumph of evil is for good men to do nothing," (John Stuart Mill) and what happens when you do nothing? your fire goes out.
Marvin Hagler It's tough to get out of bed to do roadwork at 5am when you've been sleeping in silk pajamas"
He never wanted to lose his edge… but knowing it can happen he would make appropriate changes in his training. He knew if you lost the motivation to train you could still bring the best out of you if you created extreme measures. He would train on the East coast in the dead of winter, jogging out in the snow in combat boots. One reporter remarked that his training camps were more like prison camps. 
Stay close to the Fire
Sometimes we find ourselves truly keeping our quiet time sacred, and our prayer time in tune… but we still seem to lack that motivation and fire. I think in todays world we need to understand that my fire can only keep so many things warm in my life.What do I mean? Cut some things out of your life. You are doing to many things. I used to question why famous evangelists would come to our church, preach a week long every night, but you would never see them during the day… they would just hide up in their hotel room. Once I started to travel and speak I had a better idea as to what was going on. to pour out every night I needed most of the day to recover and retire with the Holy Spirit. Now I understand that when I tend to my fire, I gotta make sure I don't try to share it with to many or it can die out and leave me cold. 
Stay close to those building fires (motivated people motivate people) 
I have 3 specific people that I can call on, talk to and get fired up. You know to be honest, I am usually the one people call to get fired up… but there are times when I need it. The older I get the more I realize I just don't have time for lukewarm Christians… sinners? absolutely, I love hanging with sinners… but people who say they are followers of jesus and don't live it… get to the back of the bus. 
Learn to build your own fire. 
I loved Awana as a kid… but only because I had some cool leaders… one took us camping and taught us how to build our own fire… it was pretty awesome as a kid learning how to build a fire with just one match. 
I wrote down on a 3/5 card a simple line… be your own revival. 
I have pictures in my head of me at my best, I pray those pictures into reality. I see myself on fire for God. I see myself passing the test of daily living with all its temptations. I see myself passing my fire on to my kids and my grandkids. 
I have a bunch of sermons that I listen to again and again that I know will fire me up. I worship songs that I listen to and my secret weapon… I have parents that love God and are still alive that I talk to regularly. 
*You know sometimes it would be easier if we just gave advice to someone else about how to stay fired up for God, stay motivate for Christ… but then after giving that advice we chose to do it ourselves. 
BTW your fire can die by not only NOT feeding it, but also by feeding it the wrong stuff. Due a gut check once and a while to see what you are feeding yourself.