Episodes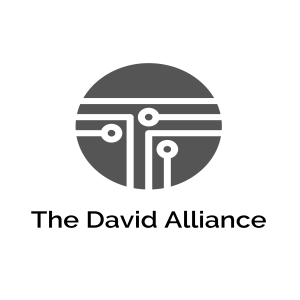 Wednesday Oct 05, 2022
Wednesday Oct 05, 2022
Wake the Faith up Slayer… This is Garth Heckman with the David Alliance and you can reach me at
Brought to you by wellbuiltbody.com Gym Apparel for men and women that rocks and shocks and ain't for everybody - but just might be for you. wellbuiltbody.com
Which is it? Either and or both. Have you ever asked someone a  two part question and they answered yes to both. Maybe a question like "do you love your son Ryan more or do you love your Son Reese more". and I would answer yes.
Today is not a long one… but it runs deep!
If you change the truth of the Gospel you are claiming to be God. What do I mean. If I reinterpret scripture to meet my own agenda and my own personal sins then I am saying Gods word is no longer truth. I am in fact saying I am more of an authority than God… thus I am God.
Christ says to worship him in spirit and in truth. John 4:24 24 God is Spirit, and those who worship Him must worship in spirit and truth." What is the spirit? Well we know the Holy Spirit has gifts like meekness, kindness, gentleness, long suffering, mercy, love etc… so if we reinterpret scripture to promote the spirit over the the truth we are in fact saying I am in charge of the truth. I will tell people that God loves you no matter what you do, believe or your behavior. Yes you have sex before marriage but you love each other, yes you were born a homosexual and God will still allow you into heaven, yes you can steal or cheat or lie if it is for a good cause… Because God is love and mercy and gracious… By this belief we devalue the truth emphasizing only the spiritual  facets of his nature. 
1 John 4:20 Whoever claims to love God yet hates a brother or sister is a liar. For whoever does not love their brother and sister, whom they have seen, cannot love God, whom they have not seen.
Hey news flash, if you don't love God, you aint going to heaven… just saying. And how many people I have met who say they are followers of Christ and can't even live up to this one simple verse. 
But they go hand in hand. And when we do this -again we have become the authority and not Gods word. 
It is so important to find out what scripture meant to that culture, to that church and in those times… what was the true intent - and when you can assuredly know this you can know what it means for us today and how to apply it. You can no longer just say a certain lifestyle or sin is now ok because times have changed. Gods word is timeless and his nature, character and holiness is never changing. 
Psalm 119:89-96 God reigns, He is timeless, limitless in power, knowledge, and space. As a result, His Word is timeless. God would as soon cease to be God his word was not timeless. 
It is like being in a marriage and telling your spouse, you must let me sleep around because you love me and you said you would never leave me or forsake me… this is compensating your sins by serving only the attributes of his spirit and not the truth of his word, but the truth is on the other side of the fulcrum, if a man commits adultery his wife can leave him… the spirit is balanced by the truth and the truth is balanced by the spirit.
This is a crucial flaw in a lot of the younger Christians… they may actually mean well by thinking well we don't want people to feel judged or unloved by God… it is actually the opposite - Love is Holy and truthful. 
When I went through all my cancers I am glad a doctor balanced the truth… "you have cancer" with the spirit… I am going to give you the best care I can. Rather than… hey you are going to be fine, you are the best, you are healthy as a horse… I would feel great about my tests but I would be dying inside. I am glad he told me the truth balanced with the spirit of love and grace.