Episodes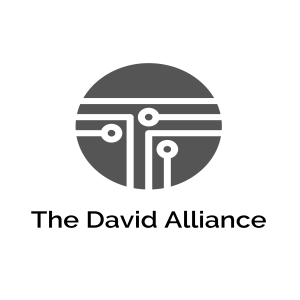 Monday Nov 28, 2022
Monday Nov 28, 2022
Wake the Faith up Slayer… This is Garth Heckman with the David Alliance and you can reach me at
Brought to you by wellbuiltbody.com Gym Apparel for men and women that rocks and shocks and ain't for everybody - but just might be for you. wellbuiltbody.com
Having a vision for your life might be the worst advice ever given… or maybe the best. Why might a vision be so destructive … starting out tantalizing - and lets face it, most at one time had a vision for their lives, but they just failed to execute that vision. But anyway… if you don't have Gods vision for your life- that might be the beginning to the end. The beginning to ultimate loneliness. There might be nothing worse than having a vision where you drive nice cars, are married to that smoking hot spouse, live in a mansion, run a multi million dollar company…. slip yourself into your favorite vision- maybe its a famous actor, musician or athlete. BUT IF ITS NOT GODS VISION FOR YOU…. you could waste years of your life and still feel cheated. Now first off there is nothing wrong with the visions I just mentioned, but again if it's not born out of a few things that we see in scripture we may play right into the devils hands. 
First… what actually is Gods vision for my life
What are the talents and gifting God has given me that might be used in his vision for me
Do I realize my human nature can taint the water in my vision
How will my future vision of my life impact the kingdom
Interesting parable in Luke 14 starting in verse 27
And whoever does not carry their cross and follow me cannot be my disciple.
What is the cross in a sense? It is what God has for you. What his vision is for you…. and he goes on to say this…
28 "Suppose one of you wants to build a tower. Won't you first sit down and estimate the cost to see if you have enough money to complete it? 29 For if you lay the foundation and are not able to finish it, everyone who sees it will ridicule you, 30 saying, 'This person began to build and wasn't able to finish.'
31 "Or suppose a king is about to go to war against another king. Won't he first sit down and consider whether he is able with ten thousand men to oppose the one coming against him with twenty thousand? 32 If he is not able, he will send a delegation while the other is still a long way off and will ask for terms of peace. 33 In the same way, those of you who do not give up everything you have cannot be my disciples. 
This last verse… oh man… (if you do not give up your vision for your life and seek mine you will never truly be a disciple of Jesus) 
Count the cost, check your vision, make sure you have Gods vision because he will give you what it takes to pull it off… and if its not Gods vision, you may in fact run out of purpose, meaning and resources to ever fill that void… that hole that is there because Gods vision is missing. 
And to top it off he says in verse 34 "Salt is good, but if it loses its saltiness, how can it be made salty again? 35 It is fit neither for the soil nor for the manure pile; it is thrown out.
Jesus is saying… if your life lacks the touch of God, the taste of salt, the vision he has given you- then you wasted your life and all that you did gets thrown out.
Sober words for Monday. Seek his vision!