Episodes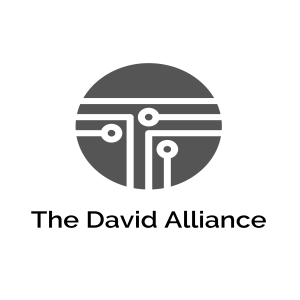 Tuesday Dec 06, 2022
Tuesday Dec 06, 2022
Wake the Faith up Slayer… This is Garth Heckman with the David Alliance and you can reach me at
!Garth5150!
Brought to you by wellbuiltbody.com Gym Apparel for men and women that rocks and shocks and ain't for everybody - but just might be for you. wellbuiltbody.com
Were you a pew sleeper? My son just posted a picture and story line of a young kid sleeping under a pew… oh how I can relate. And so can my boys. I loved the fact that they wanted to be at Youth group at the age of 5… when church was open we we're there. 
When I was a kid we went to church a whoooole lot. And I mean almost every day. My father was the pastor and we had services Sunday morning, Sunday night, Wednesday night, Saturday morning get togethers.. Now you may say that still doesn't seem real excessive… oh did I mention I grew up right across from our church… I was there every day. Sometimes when my mom could not get my dad to pick up the phone or it was busy, she would send me over to get him. I probably was at church 4-10 times a day… and it didn't hurt that I was into skateboarding and we had a huge parking lot with lots of things to olly over and jump. 
But what if I told you… 
You go to church a whole lot more than you think? You might say well garth I hate to admit it, but I am not that regular at church attendance.. I hope to get better but its not an every Sunday type of thing… well first lets look at what the church is.
The greek word for church is
Ekklesia – Most often translated "church," but it actually means assembly, gathering a group of people for a particular cause. It depicts the body of Christ in both a universal and local sense. See Acts 19:32; Romans 16:16; Matthew 16:18; Revelation 1:4
But what that means is you don't have practice worship on Sunday mornings between 8 and 11am to be a church. You don't have to have a pastor there to be a "church". You don't have to have it on Sunday or take an offering or even sing songs… 
however… We do need to still consistently meet as a church and it is still easiest to do it on Sunday because it is our culture. you can ask a total nonChristian person to come to church and they will say… "oh Im busy this Sunday". Thats how much it is in our culture… if you were to say "oh we have church Thursday early mornings at 4am at the parking lot of the local YMCA… well they might think you are a cult… but I digress.
My point is this - and I promise you if you practice what I am about to talk about it can literally transform your life. 
What if you practiced church out of church when you were with the church… worship, giving, testimonies, healing, scripture…
Hold, on let me back up and give a real life example. I was at a theater years ago (now this happens a lot, but this one time was sincerely anointed) My wife and I walked out from the movie and saw a couple we knew - not from our church but great Christian friends… we are talking and up walks another couple and their teens, then another couple, then a couple single guys that all knew one of us or more. We were all Christians… and in a matter of just minutes we were praying for one another, we were speaking into each others lives aka little mini sermons with scripture. and we even gathered up some money for one of the guys who was struggling financially. We had church in the theater lounge with 15 people, no band, no pulpit, no preacher… 9:15 at night with hundreds of strangers walking past us. oh and we represented 4 different churches and 3 different denominations… 
We were the church
WE ARE THE CHURCH
so what if every time you got together - wether planned or unplanned with other followers of Christ you practiced what being the church was. We see in Acts 2:
41 Those who accepted his message were baptized, and about three thousand were added to their number that day.
42 They devoted themselves to the apostles' teaching and to fellowship, to the breaking of bread (Lords supper)  and to prayer. 43 Everyone was filled with awe at the many wonders and signs performed by the apostles. 44 All the believers were together and had everything in common. 45 They sold property and possessions to give to anyone who had need. 46 Every day they continued to meet together in the temple courts. They broke bread in their homes and ate together with glad and sincere hearts, 47 praising God and enjoying the favor of all the people. And the Lord added to their number daily those who were being saved.
7 things… we can do anywhere anytime, any place…
yes I have baptized people on the fly… There's a lake somewhere or a pool
Have taught, I have taken up an offering, I have fellowshipped signs and wonders the whole shebang out in public with other believers. 
**maybe our problem in the church today is we are trying to keep the church in the church, rather than be the church where ever we go.
Lets start making other Christians feel awkward when we are around them in Wal-mart by being the church until… until… UNTIL every Christian starts to be the church outside the church.