Episodes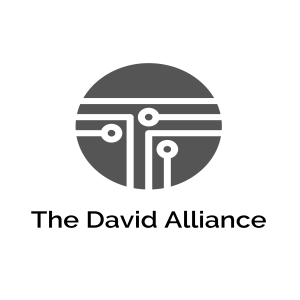 Tuesday Jan 17, 2023
Tuesday Jan 17, 2023
Wake the Faith up Slayer… This is Garth Heckman with the David Alliance and you can reach me at
Brought to you by wellbuiltbody.com Gym Apparel for men and women that rocks and shocks and ain't for everybody - but just might be for you. wellbuiltbody.com
As you do not know what is the way of the [a]wind,
Or how the bones grow in the womb of her who is with child,
So you do not know the works of God who makes everything.
6 
In the morning sow your seed,
And in the evening do not withhold your hand;
For you do not know which will prosper,
Either this or that,
Or whether both alike will be good.
7 
Truly the light is sweet,
And it is pleasant for the eyes to behold the sun;
8 
But if a man lives many years
And rejoices in them all,
Yet let him remember the days of darkness,
For they will be many.
All that is coming is vanity.
Seek God in Early Life
9 
Rejoice, O young man, in your youth,
And let your heart cheer you in the days of your youth;
Walk in the [b]ways of your heart,
And [c]in the sight of your eyes;
But know that for all these
God will bring you into judgment.
So many things we see that are successful come down to timing. 
Forbes magazine printed an article that said over 46% of businesses succeed or fail due to timing. 
and I quote: As Gross pointed out in his speech, Uber and Airbnb, for example, have had incredible success thanks to their innovative solutions and execution. Nevertheless, another core element had a crucial impact on their growth: timing. When both startups launched, the world was going through a recession. People were looking for new ways to earn money. This made them consider renting their homes to strangers or joining a network of drivers. The timing was perfect.
What do these verses speak directly to us about? 
Youth is to be sewed - no excuses, not your IQ, not your weight, not your friends or lack of, not your finances, not your spiritual intellect, not your anointing not your marriage…
BUT EVEN MORE IMPORTANTLY…
Sew into lots of things, try it all - Try a business, try a new ministry, try a spiritual gift, try a job, try a new route to work… try a new investment, try a new exercise or sport…
But in all things, in all areas try- sew new seed. 
And Remember: 
you will be old someday and wish you had taken the chance
and 
You will be accountable to God as to what you did and did not do, so be wise in both. 
you know electric scooters have taken off in the last ten years. It is reported that lime has surpassed over 250 million… but they were invented in 1915! Bad timing… 
Maybe you tried something years ago and it did not take off… maybe you should try it again. 
I know many business people who started in ministry… dropped out, started successful companies and now are back in ministry. They keep sowing, they keep trying.
Who knows what God has in store for you… and you never will unless you keep planting your seeds!