Episodes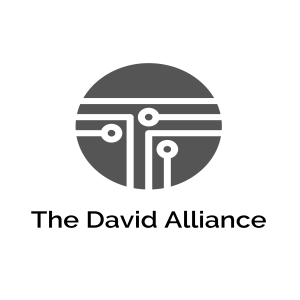 Thursday Dec 01, 2022
Thursday Dec 01, 2022
Wake the Faith up Slayer… This is Garth Heckman with the David Alliance and you can reach me at
Brought to you by wellbuiltbody.com Gym Apparel for men and women that rocks and shocks and ain't for everybody - but just might be for you. wellbuiltbody.com
Have you ever become angry? Of course you have… and we all know that anger is a sin… uhm not exactly- in fact the bible says be angry and sin not… so we are allowed to be angry, in fact the bible says BE ANGRY. But don't sin… so how do you handle anger? How can we use it for good?
This is taken from Mental help net and it states…. 
As you become angry your body's muscles tense up. Inside your brain, neurotransmitter chemicals known as catecholamines are released causing you to experience a burst of energy lasting up to several minutes. This burst of energy is behind the common angry desire to take immediate protective action. At the same time your heart rate accelerates, your blood pressure rises, and your rate of breathing increases. Your face may flush as increased blood flow enters your limbs and extremities in preparation for physical action. Your attention narrows and becomes locked onto the target of your anger. Soon you can pay attention to nothing else. In quick succession, additional brain neurotransmitters and hormones (among them adrenaline and noradrenaline) are released which trigger a lasting state of arousal. You're now ready to fight.
So now you are angry… but before you get there you need to ask yourself what is acceptable to be angry about? My reputation? My losses and gains in the stock market? What happens to my job? My health? There are sooo many variables… but lets clear it up. We can and should be angry regarding the things God has spoken to us in his word. So lets clarify… you say God wants me blessed… I agree with that and there are many ways he can bless us. But you continue on with the thought I am angry that he has not blessed me financially… ok, now hold on skippy. Have you tithed faithfully… that is 10% of your income to your local church. If not, no need to get angry, you need to get giving. Your anger is out of place. 
You are angry with what people think and say about you… Well are you offensive, are you selfish, are you arrogant? are you a jerk? If so… hold your anger and get your self squared up with Jesus and how about repenting and asking those people to forgive you? again anger in this situation is out of place.
You are unhappy with your marriage and your spouse just doesn't seem to get it. You feel cheated by them and you truly are angry about where you are at after all these years. ok, are you empathetic with your spouse? is your love unconditional with your spouse? Do you sacrifice and serve your spouse? Would you want to be married to you? Well then… how about that- again your anger is misplaced.
See here is the point today… the bible verse says in Eph. 4:26 BE ANGRY AND SIN NOT… buuuuut, if we have been sinning before the anger… maybe the anger is because of our sinning? 
Look in todays world everyone is angry at something… someone, some cause, some group… but is your anger misplaced? Here is a thought, use your anger to feed your passion into changing and becoming a better you. Get so mad that you take an afternoon off and seek God to change you and not the other person or situation.