Episodes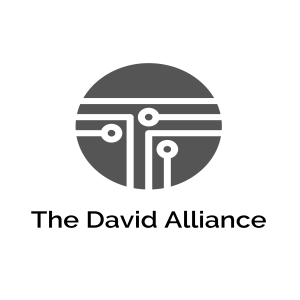 Thursday Jan 12, 2023
Thursday Jan 12, 2023
Wake the Faith up Slayer… This is Garth Heckman with the David Alliance and you can reach me at
Brought to you by wellbuiltbody.com Gym Apparel for men and women that rocks and shocks and ain't for everybody - but just might be for you. wellbuiltbody.com
Metallica I am evil… yes I am. Is actually very biblical. 
Romans 12:19 Do not avenge yourselves, beloved, but leave room for God's wrath. For it is written: "Vengeance is Mine; I will repay, says the Lord." 20 On the contrary, "If your enemy is hungry, feed him; if he is thirsty, give him a drink. For in so doing, you will heap burning coals on his head." 21 Do not be overcome by evil, but overcome evil with good.…
*If you do what's right… and let God dabble in the payback - you will still look good. You will not taint your Christian walk. 
Logically if there is a Good there is a Bad, 
If there is a God there is a Devil or an evil in the world
How to resist evil… well come on now, I am not evil. I don't have to work on not being evil. But the truth is - that is just how evil that evil is. You don't realize how evil we all are. 
The word evil first appears in the Bible in Genesis 2:17: "You must not eat from the tree of the knowledge of good and evil, for when you eat from it you will certainly die."
 *God created humans with the ability to choose good and evil. 
Many think of evil people as drug dealers or terrorists, but the Bible is clear that every person has a sin nature and sins in life. The penalty the Bible describes for these sins is death (Romans 6:23).
Evil (Gen. 2:17) GK = rah - disagree with God
AGAIN
Two ideas: 
* Evil Is Not Logical
Evil, by definition, is not logical. It is random. Therefore we should not expect it to operate in a righteous way.
*God created humans with the ability to choose good and evil. (To disagree with God) 
ITS NEVER GOOD WHEN YOU DISAGREE WITH GOD.