Episodes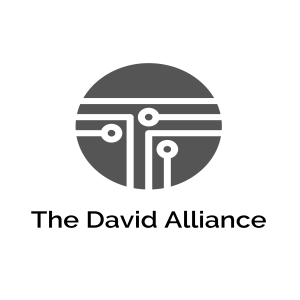 Monday Jan 16, 2023
Monday Jan 16, 2023
Wake the Faith up Slayer… This is Garth Heckman with the David Alliance and you can reach me at
Brought to you by wellbuiltbody.com Gym Apparel for men and women that rocks and shocks and ain't for everybody - but just might be for you. wellbuiltbody.com
Monday Podcast
Resist evil 
#1 Do Good
OR
you are just like everyone else (1 Peter 2:15 explains, "For it is God's will that by doing good you should silence the ignorant talk of foolish people.")
  - You were created to do Good works… let the vengeance be Gods. (Eph. 2:10)
  - You are following Christ example
  - Being Good does not mean passive, or being on the defensive all the time.
Sometimes being good flys in the face of what some people would call good.
Discipline, correction, punishment can look bad - but its good. 
READY FOR THIS… HELL IS GOOD - FOR THOSE THAT DENY CHRIST. 
#2 stay close to Jesus - Jesus said to him, "Have I been with you so long, and yet you have not known Me, Philip?" —John 14:9
WWJD
A young man at the gym… so rude, so disrespectful, arrogant… My first thought was "please take a swing at me"… very Godly I know.
But I began to reflect… satan wants me to have that mindset, he obviously needs Jesus. So lets do the opposite. Lets love him no matter what!
#3 Keep right relationships with God, wife, kids, employer and employee's 
99% of our sin involves poor relationships with others. 
#4 Get actively involved in your faith (Bible studies, church attendance, serving others) OVERCOME EVIL WITH GOOD. 
GK Overcome - Nike - victory in battle.
GK Good - agatheo - what originates from God and is empowered by Him in their life, through faith.
#5 Understand there will be better times… there will be failures, there will be bland lifeless times, there will be victorious times, there will be times of intimacy… But it will always get better if you follow the first 4 steps. 
In the dry and hard times of life… do not act on a fleeting emotion of "carnal fulfillment".
Eph. 5:15 So then, be careful how you walk, not as unwise people but as wise, 16 making the most of your time, because the days are evil. 17 Therefore do not be foolish, but understand what the will of the Lord is. 18 And do not get drunk with wine, in which there is debauchery, but be filled with the Spirit,
fleeting emotion of "carnal fulfillment" as if unsaved and worshiping another God.
Evil comes many times when we are feeling like we deserve more, life is hard so we need a quick fix…
BUT - WHAT DOES IT SAY - BE FILLED WITH THE SPIRIT DAILY… EVIL CROUCHES AT YOUR DOOR DAILY, YOU BETTER BE FILLED DAILY!